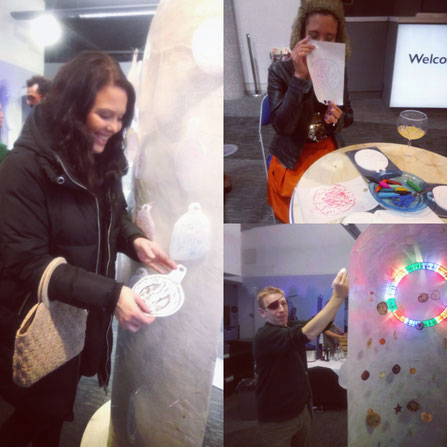 Adults last night and families today, created 'rubbings' from prepared panels and pinned their 'hope for health' onto the giant microbe!
I commissioned local artist Chris Jackson to create a series of textured panels of images of internal organs, a baby, a face and a microbe to symbolise new research into health from the Quadram Institute.
Richard Matthews built the giant microbe, which stands, shrine-like waiting to recieve these 'votive' offerings. The ring light 'plasmid' is by Draigo.
More anon, have to go and prepare more paper for tomorrow.